Sensei Rob Bygrave - Biography
Family Karate Schools Association
F.K.S.A.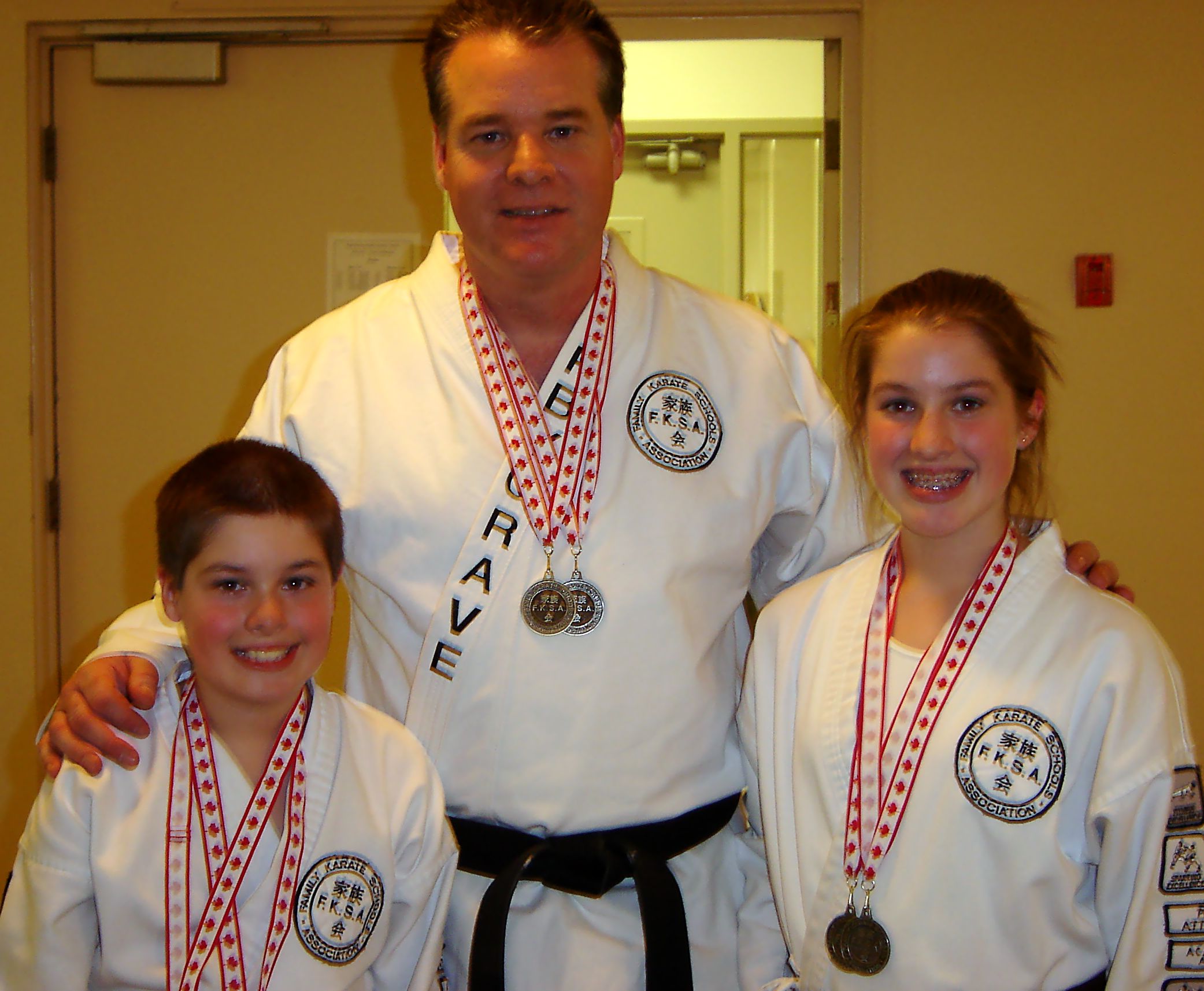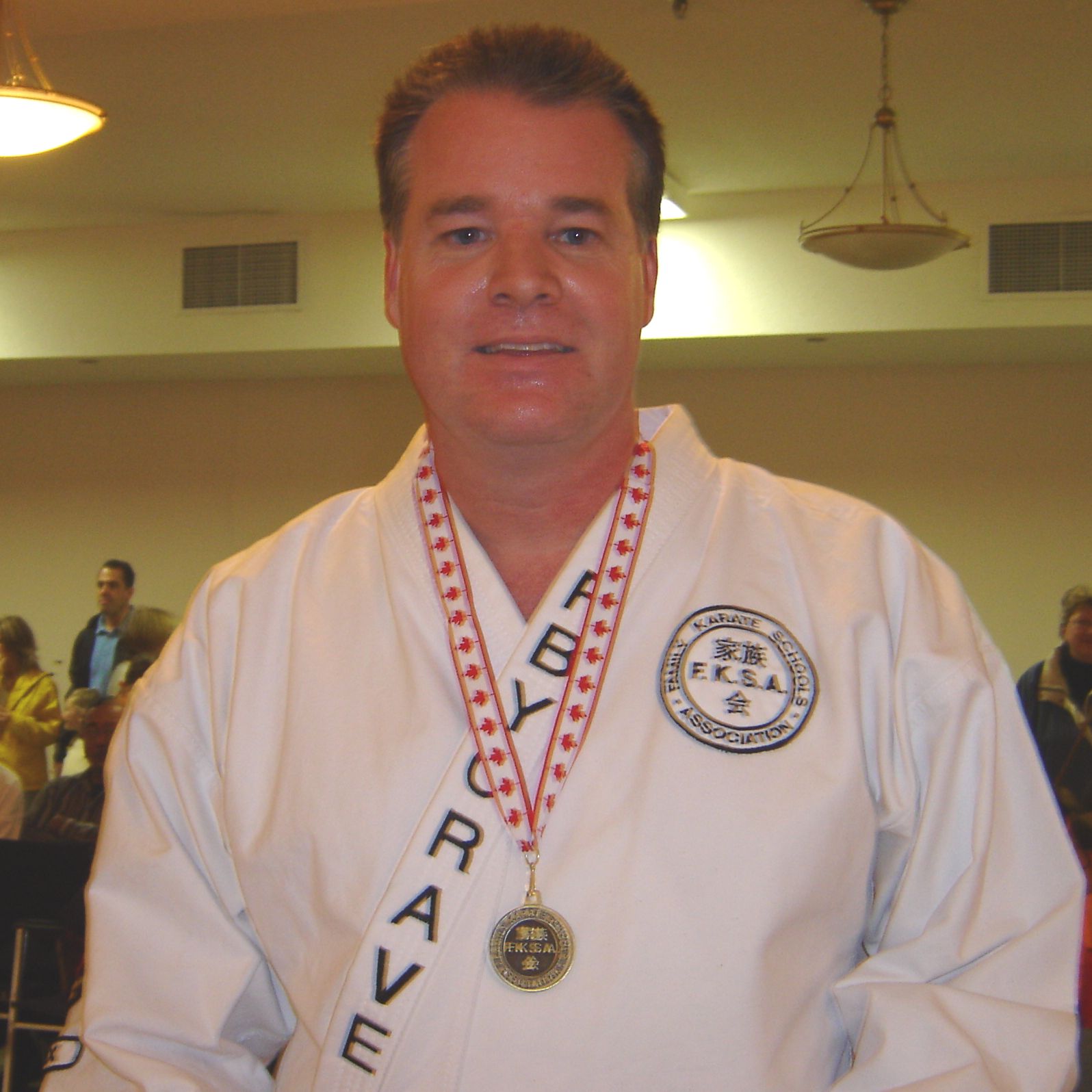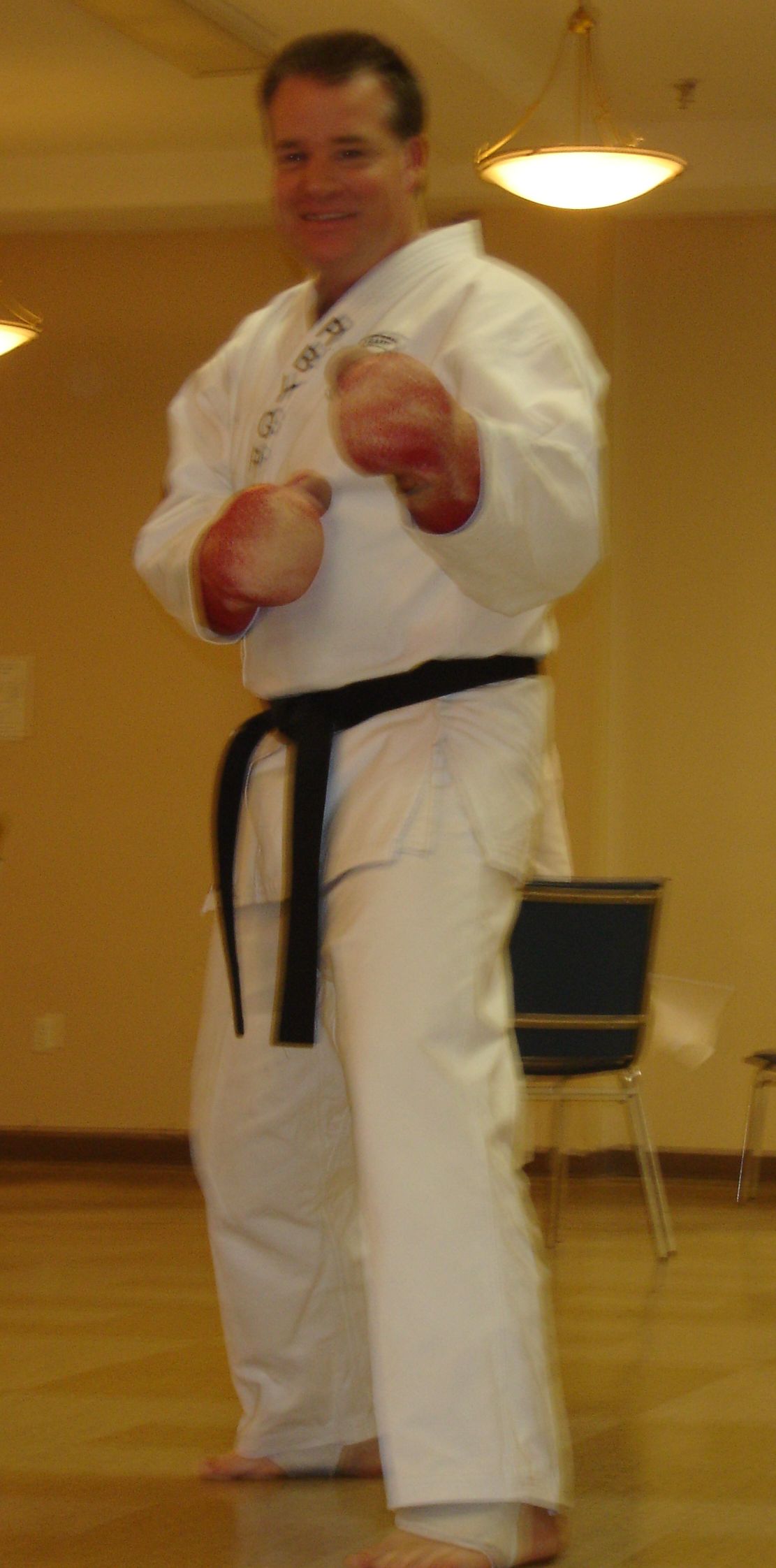 1. Full Name: Robert John Bygrave
2. Rank: Godan (5th Degree Black Belt)
3. Instructors studied with:
Sensei Bob Yamada
Sensei Gary Hails
Hanshi Lou DeAdder
4. Styles you have studied:
Judo
Shotokan Karate
Kazoku Kai Karate
5. Where you were born (city/province/country): Agincourt, Ontario, Canada
6. Significant events in your life: (which you may consider good or bad, but changed you for the better):
Obtaining Grade 13 education
Attending Centennial College
Being accepted onto the Toronto Fire Department in 1983
Being promoted to the rank of Captain Toronto Fire 1999
Starting in the martial arts
Obtaining the rank of Shodan
Getting married
Having 2 children
Joining the F.K.S.A., being affiliated with S.R.M.A.A.

7. People who motivated you, or helped you arrive at this point in your life (now):
Parents
Wife-Laura ,Children (Erin-Matthew)
Brother (Bill)
Sisters (Janice-Jennifer)
My uncles (Stuart-Gil)
Hanshi Lou DeAdder
Sensei Gary Hails (first karate teacher and firefighter who encouraged me to also be a firefighter.)
8. Obstacles you had to over come: (medical, physical, mental, etc.)
Being diagnosed a few years ago with cancer (Hodgkin's disease) and realizing how important
your family and friends are. Every day of your life should be lived to the fullest and don't worry about the little things.
9. Family, Friends, Instructors, etc. who are important at this time in your life:
All my family members, co-workers with the Toronto Fire Department and good friends.
Hanshi Lou De Adder and all the members of the F.K.S.A.
All the Doctors and nurses at Princess Margaret Hospital in Toronto.
10. Why you are studying your present style:
After studying Judo (1973-1976) and then Shotokan Karate (1979-1985 and 1989-2000) I
wanted to get back at it after having my knee fixed. I also wanted to introduce my kids Erin and
Matthew to martial arts and was very lucky to find a club that was close to home and taught a style
that is similar to Shotokan. We have never looked back and the three of us attend as many classes
as possible. The F.K.S.A. still seems too good to be true !
11. What you have learned from studying the martial arts:
It usually takes a lot of patience, whether teaching or learning. You always have lots to learn and you can never practice enough. I found that the best thing for me to do, while going through chemo and radiation cancer treatments, was go to the Dojo and train every class, it took my mind off of it and the exercise (some nights were tough) was great.
12. Philosophy you live by:
Get out there and achieve your goals. You only live once, so make it a good one !
13. Advice which may help others in life, and with their study of the martial arts:
Don't compare yourself to others.
Try your best, some days are better than others.
Start each class with an open mind and be ready to learn.
Always practice your best, if you don't, you will only get really good at being crappy.





Page added January 9, 2019